Our Testimonials
Below are the best type of
testimonials
that any business can hope for.


Unsolicited ones.



---
Thank you Marena

,

You have certainly made it sounds easy and simple for the whole team.

Your folder and information is amazing for non H&S people!

Much appreciated.

Kind regards,
Joy



Manager, Hospitality
.
---
Hi Genna,

Just letting you know that we find the NZOHS Osh Management System to be a cost effective way to manage the Health and Safety for our business out on site.

With our previous provider we needed to purchase site packs for each site we worked on, but with the NZOHS System we have access to electronic copies of all forms/signs/templates that we need for each site, and have full control over how and when we use them.

We find the system easy to use.

Using the NZOHS System is a no brainer for us.

Regards,
David



Business owner, Construction
.
---




Dear Hugh

,

This is a very belated thank you, for your extremely generous donation of your Health and Safety Management System.

I know it has taken me some time to write this letter, but I decided that the thank you letter would make more sense, when the system had been activated.

I

have also been told that it is more user friendly and comprehensive than the system the Diocese is wanting people to use. Their loss is our gain

.



We are deeply indebted to you for the gift of this system and I wish to express my sincere gratitude on behalf of myself, the Parish Council and the Finance Committee.





Yours in Christ

,


Rev Father John





Parish Priest

.



---


Hi Guys

,



I just had a call from a local building firm who I believe you had given my number to call and get my opinion on NZOHS.

Once I had hung up after our brief discussion I thought it was about time I told you guys exactly what I had told them (she asked if I had shares in NZOHS).

The NZOHS team provide a service that I feel is second to none, your knowledge on all things Health and Safety and your willingness to provide excellent advise and support is greatly appreciated. To be honest I can't speak highly enough of the service and support you have provided me over the last few years.

Keep up the great work!!

Cheers,
Royston

Business owner, Plumbing and Drainlaying.



---


Thanks Tracy,

I've had a look on your site and have seen a few of my customers listed so I have called and spoken to them regards your service.

It seems your industry is full of rogues, but the approach of NZOHS is honest and workable so I would like to meet with one of your consultants for an appraisal.

Frans has been recommended – is he available?

Regards,
Andrew



Business owner, Warehousing

.



---


Hi Hugh,

Thought you might like to know that we have just passed our ACC Audit at Secondary level.

The only additional item I was asked to produce post audit was a flowchart on risk management prior to and following procurement or modification showing that health & safety personnel are consulted when purchasing or introducing any new/modified equipment, services etc. and associated hazards are identified, assessed and controlled (3.7.1 and 3.7.2)

The auditor's comments were that the "external OSH system is robust and comprehensive" – good feedback for you.

She also said that we were very close to tertiary level.

Kind regards,
Kathy



B

usiness owner

, Manufacturing.





---
Read more
What size
PCBUs (

businesses

)

have brought ?

PCBUs of all different sizes have brought our Occupational Health and Safety (OHS) Management System

over the years, including

: Less than 5 workers 5 to 20 workers 20 to 50 workers 50 to 100 workers 100 or more workers

And we have also sold to a number of PCBUs

who operate from multiple sites/branches/workplaces,

nation-wide.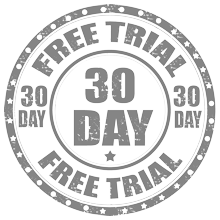 Click here to Get a Quote
Read more